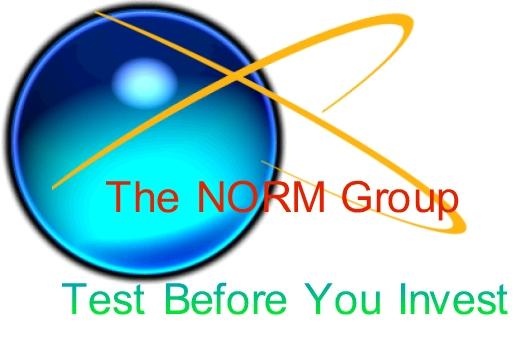 The NORM Group
We Provide Multi-vendor Integration Services of Wind and Solar Energy
for off-grid applications in residential/commercial settings, Transport,
Agriculture, and Telehealth sectors.
We are known for timely delivery of value to our customers under budget
with focus on quality assurance of customer specifications.

located in the Royal City of Guelph, ON, Canada
The NORM Group
is known for its higher standards
in the city of higher learning
with their award winning personnel
For Wind and Solar Energy applications click here
For do-it-yourself radon testing applications click here
For neutrino research applications click here
What is the purpose of twenty-twenty vision in hindsight?
Do you want to manage risk with foresight? click here


The NORM Group endeavours to uphold the spirit
of the Philosophical Transactions of the Royal Society established in 1665
We deliver value to our "ingenious" customers in "many considerable parts of the world"
by integrating ourselves with their "undertakings, studies and labours"
in order to "to giving some ACCOMT of the present" while aspiring to deliver the desired future
as shown on the cover page of Volume 1 reproduced in the picture below


Focusing on do-it-yourself radon testing , Wind/Solar combo SolarMill, Air Water Generator
Are you interested in drinking water from air?
Wondering if it is cost effective or safe to drink?
Modern water treatment technologies have come a long way for producing safe drinking water from any source - including from air.
Nature has been producing water from air in the form of condensation when the early morning temperatures fall below the dew point.
Air water generators can do the same to extract large quantities of drinking water anywhere in the world, more so on islands and near coastal areas.
Tabletop drinking water generators are capable of producing 100 litres of drinking water per day.
See a typical air water generator for home use in the picture
Larger models are built to deliver thousands of liters of water for industrial anad agricultural use.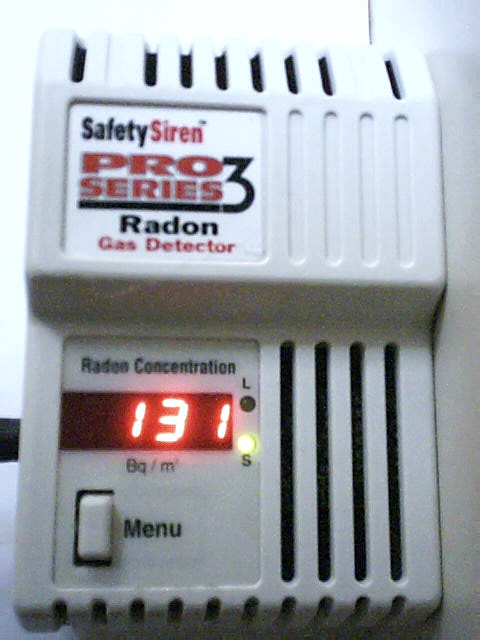 Digital radon Monitors for indoor radon testing
are a blessing to consumers compared to many years ago
when they used charcoal canisters.
Safety Siren ProSeries 3 was tested by Health Canada
when it was introduced into Canadian markets in 2007.
For more informtion on this product or about
residential radon testing please send e-mail to
What is Do-It-Yourself radon testing?
Radon testing need not be complicated, time consuming and expensive like it was many years ago.
With a digital radon monitor, radon testing is within the reach of everybody..
So, why wait when you can do it yourself?
For more info, please visit
TheRadonDetector
January, February, March are considered peak radon months
for measuring indoor radon levels, because of several reasons.
However, you can test any time.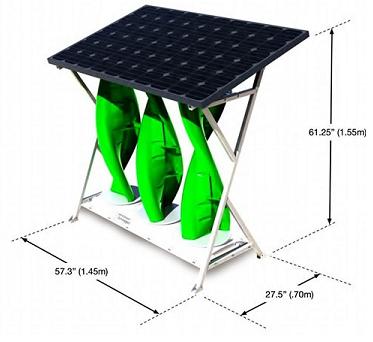 The NORM Group research into the renewable energy (RE) revolution
indicated that wind and solar hybrid systems deliver the value
for the dollar invested in residential RE systems
wherever wind is present,
compared to solar alone systems.
For more information about our hybrid systems
send e-mail to Info@Molly-ki-Ma.com
Molly-ki-Ma Properties Management Limited is an independently business
established under the laws of The Republic of Trinidad and Tobago in the Caribbean.since 2012
The NORM Group focus has changed from the NORM related issues exclusively in Canada
to interdisciplinary research and development with international partnerships and
with emphasis on commercialization of research findings and exports from Canada
2008 Partnered with Professor Lykken at University of North Dakota, Grand Forks,ND, USA
to detect 210Pb in the cranium.
"Lead In Your Head, You are Dead" says Professor Lykken.
Our work was published in 2013
2011 Partnered with
Carlsbad Environmental Monitoring Research Center, Carlsbad, NM, USA
to investigate limitations of their low background whole body counter for Internal Dosimetr
and Health Physics. Our work was published in 2014
2012 Established partnership with
Molly-ki-Ma Properties Management Limited
in The Republic of Trinidad and Tobago in the Caribbean
for the export of our research findings in the Renewable Energy and
Energy Efficiency sectors.
2015 Set up a wind energy system on a commercial building in Couva, Trinidad, West Indies
for the demonstration of wind energy potential in Trinidad and Tobago
2016 Collaborated in setting up a wind and solar show room at
Couva Wind and Solar
2016 One of our senior founders Dr P.Jagam was awarded
The Breakthrough Prize in 2016
jointly with the team members for the research done at Sudbury Neutrino Observatory (SNO)
. Professor Art McDonald, Director of SNO was awarded
The Nobel Prize in Physics 2015
Now, we can focus on other areas of interest to our customers including but not limited to
Interdisciplinary areas in Environmental, Biological, Health and Physical sciences in
areas such as dynamic effects related to nutrition in human physiology, after hours telehealth
consultations for improving quality of life beyond the average life expectancy etc.
Please visit
Molly-ki-Ma webpages for more info or send e-mail to Info@Molly-ki-Ma.com
The NORM Group is an umbrella organization established in 2005
as a part of The NORM Group Organization
TheNORMGroup.com is a Division of Gamma Analysts since 2005. in Canada
Gamma Analysts is a private partnership registered in 1981
wiith the Province of Ontario in Canada with focus on research and development
in interdisciplinary areas for business purposes.
Spring is here. GOOD NEWS
April showers bring May flowers
Is your basement leaking?
Leaky basements are the worst for Radon Entry
Protect your loved ones.
Call The Radon Detector 519-822-9237 in Guelph and area 647-728-1899 in Toronto Area in Canada
TheRadonDetector.com is a Division of The NORM Group in Canada
or visit
TheRadonDetector.com
Dr.
Even though Canada Mortgage Housing Corporation is responsible
for the building industry at the Federal level in Canada,
building codes are a provincial matter just like in the USA.
The experience in USA shows that one in fifteen homes has
elevated levels of radon which should cause concern to our
health, in particular to our pulmonary health.
Experience in Canada is not much different. If you want to
find the information about actual distributions of radon
levels in homes you need to dig up research publications.
The NORM Group can help you free of charge to get this info.
If you want to know more about radon, pulmonary health,
lung cancer, and indoor air quality with respect to radioactivity,
we invite you to send your comment by e-mail.
The NORM Group, Ontario, Canada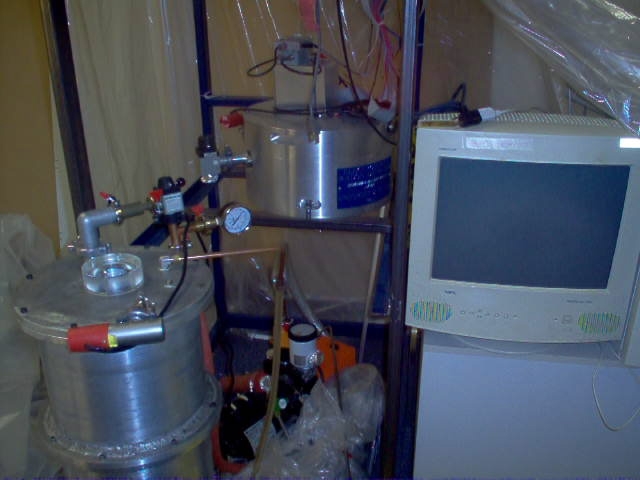 Radon Emanation Testing Spectrometer was originally developed for
the testingnand selection of low radioactivity materials for the
Nobel Prize winning Sudbury Neutrino Observatory.
The same methodology is now used to test and categorize
building materials for residential and industrial purposes for
radon sensitive and radon resistant construction purposes
For more info, send e-mail to Info@thenormgroup.ca
or call and a leave message at 519-341-6752 for Dr Jagam
The NORM Group was formed as an umbrella organization for providing research and development services to small and medium enterprises. , and quickly expanded to include business development applications.
We specialize in "things falling through the cracks" in the interdisciplinary areas.
At The Norm Group, we are dedicated to providing our customers with friendly service. We value your business. We have made it our mission to provide reliable products and services in our customer-driven approach.

Our courteous, professional team is able to support a range of services to meet your requirements.

To learn more about The Norm Group, and the products and services we can offer, please call us at +1.5198229237 and leave a message. We will call you back.
or send e-mail to info@thenormgroup.ca .
The NORM Group
Gamma Analysts
5 Maplewood Drive
Guelph, ON
Canada
N1G 1L9
Telephone +1 .5198229237